Week 1 Results!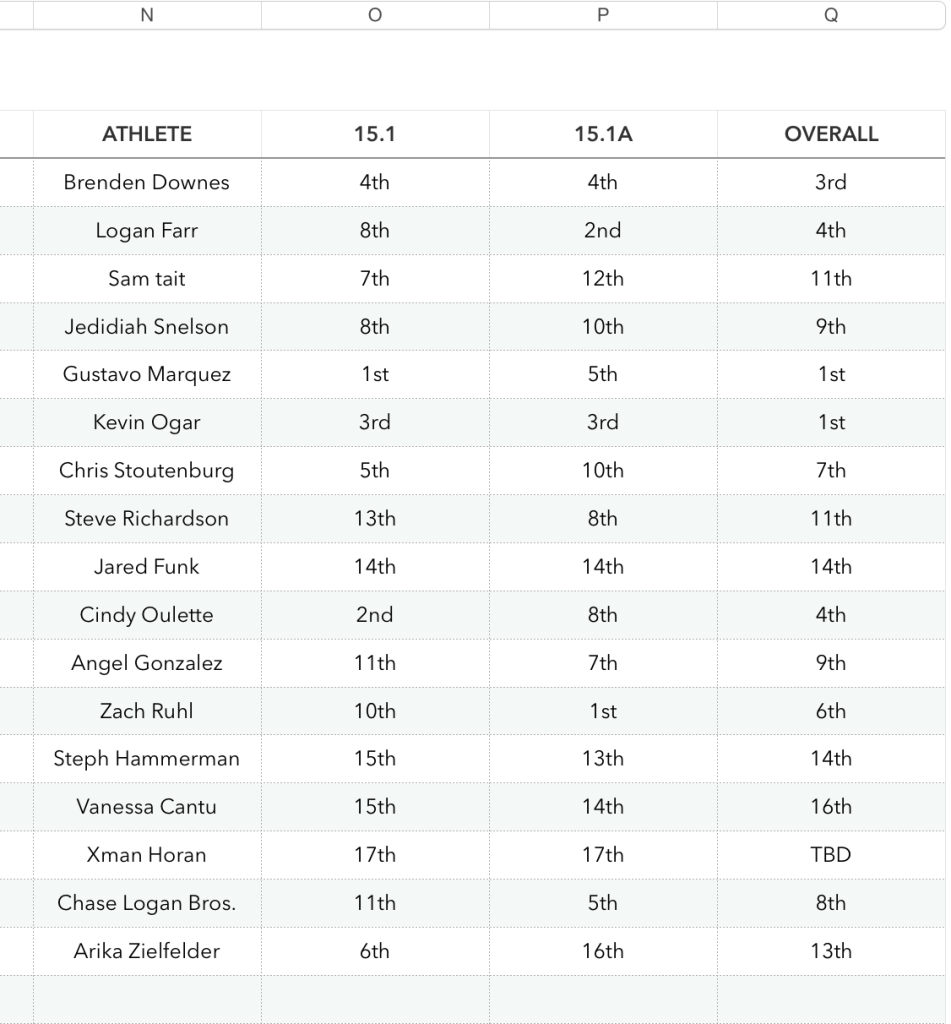 Great response to the first wod. if you know someone who wants to join in we will incorporate them in next weeks leaders and they will have to start 1 point off the overall final place. But can still compare each week where they finish.
REMINDER 15.2 OPEN WHEELWOD WILL BE POSTED FRIDAY AT 4PM EST
Lets get back to business now!
Todays #wheelwod is:
Buy In:
2rds
5 push up
10 back extension
15 dips
then
Death by alt 1 arm snatch db 25/15#
start at 2 and increase by 2 every minute until unable to complete in minutes time
Focus:
banded shoulder press – attach bands on either end of barbell, hang kb on each band
3-3-3-3-3
increase weight every set of 3. lift under control
Wod:
4RFT
70 battle ropes singles
400m ski erg/row or wheel
15 pushups
Cashout:
5 MU for time
get better everyday,
Wheelwodnation
Stouty