Hey Guys,
I know you have some questions about the Adaptive online Challenge:
This FAQ is a great resource about competing in the Online Challenge and Wodapalooza Competition for January. See faq.thewodapalooza.com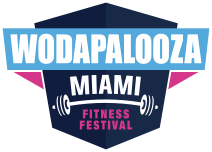 Interested in competing in either the Adaptive Seated or Adaptive Standing Rx or Scaled divisions? Well, you've come to the right place!
Here's how it works.
First, sign up for either the "Adaptive Seated" or the "Adaptive Standing" divisions.
Perform the workouts as prescribed if you can, but if you have to scale the workouts, there will be an option provided.
If you decide to scale, upon score submission there'll be a check-box to indicate you did so. While this will automatically rank you lower on the leaderboard than anyone that performed the workout as Rx'd, it'll still allow you to be eligible to earn a spot to compete in Miami in the scaled division via Open Registration.
If you do indeed decide to perform the workouts as prescribed, and finish top 6, you'll qualify in Rx. If you fall below that mark, you are still eligible for scaled via Open Registration as well.
Any further questions? Email adaptive@thewodapalooza.com