IT'S A BIG DOG DAY!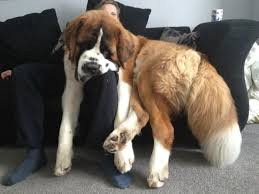 THESE WORKOUTS ARE THE ONES THAT HAVE YOU QUESTION MY SANITY… WELL AS FAR AS I KNOW AND ALL THE OTHER VOICES IN MY HEAD TELL ME, IM DOING JUST FINE.
APPROACH THIS WITH caution/ adapt reps or weight as needed.
STRENGTH:
12 MIN EMOM ( Increase weight as your ascend )
DB DEADLIFT
DB HANG POWER CLEAN
DB PUSH PRESS
.
WOD: "THE KRAKEN"
FOR TIME:
80 WALL BALL 20/14 @ 9 FEET
60 CAL ROW/SKI
40 HANG POWER CLEANS 65/45
20 FLOOR 2 UP & OVER 12 INCH BOX
.
CASHOUT:
2 X MAX EFFORT
GRIP STRENGTH HOLDS
2 STEELS WITH FRACTIONAL IN BETWEEN
SEE VIDEO
stouty