MY NIGHTMARE…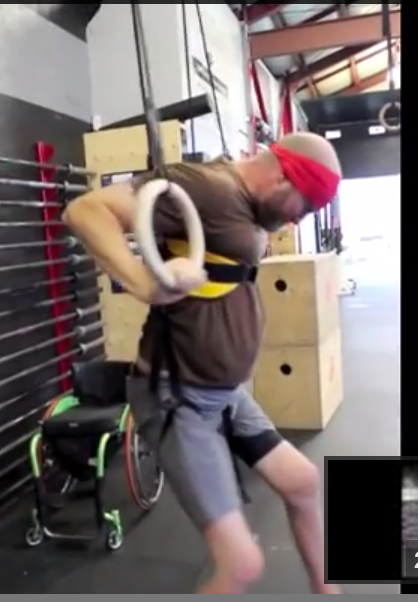 IN MY MIND THIS IS THE WORST I COULD SEE IN A COMPETITION.. I HATE MU AND IF I GET THRU ALL 9… THE CLEANS WILL PUSH ME OVER THE EDGE.
BUY IN:
1000M ROW
FOCUS:
WORK TO A HEAVY CLEAN PULL THEN DROP 10 LBS AND DO SETS OF
2-2-2-2-2 AT THAT WEIGHT
WOD: 6'5 and MU don't mix
9-6-3
MU OR SUB 2 STRICT PULL UPS AND 2 RING DIPS EVERY MU
CLEANS FROM BOX 80/60
CASH OUT:
1 MILE WHEEL
WELL, HERE'S TO HOPING I SURVIVE.. NOW YOU KNOW MY WEAKNESS. BUT REALLY I TURN ALL OF THEM INTO STRENGTHS.. EVENTUALLY 🙂
so enjoy the weekend and incredible week
thanks for doing these with us!
STOUTY