Sumitori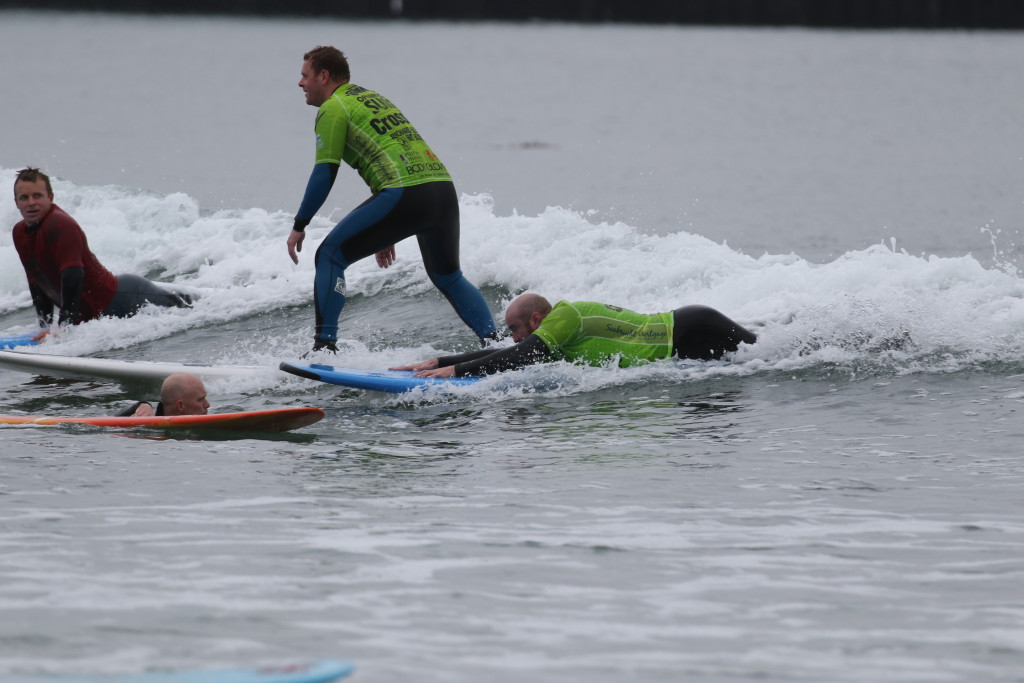 Great Day yesterday in Santa Cruz,
We had the arrival of Tim "The Flying Hawaiian" Lapitan and Angel "H-Town" Gonzalez.
Tomorrow we got one more day at  Cowsell Beach then off to Capitola Beach to finish off the trip. This has been one of the most ammazing experiences of my life for sure. Can't talk highly enough about Crossfit and Operation Surf. the instructors are the bomb, the water is kicking out great waves and everyone is all smiles.
We also got the privilege and honour of meeting the OG of Crossfit! Greg Amundson. We went by his box – Crossfit Amundson and got to meet him and see some of the stuff from the very first Crossfit Box.
Crazy!
Anyways
What your really looking for is right here:
Buy In:
2rds
10 PVC pass throughs
10 PVC Figure 8's
10 PVC Snatch
10 PVC Cleans
10 PVC behind Head press
EMOM 10 Mins
10 WallBall
5 Cleans 45/65
Focus:
Weighted Pull Ups
Apre
6 Reps 50% of 10 Rep Max
3 Reps 75% of 10 Rep Max
ME 100% of 10 Rep Max
ME Based off of 3rd Set
work off numbers from last week
if you got less than 10 by 3 or more on final set then start 5-10lbs lighter this week
if you got 8-12 start at finishing weight and if you got 13 or more on final set go up 5-10lbs to start.
***unless your just starting then find a 10 rep max and get started***
WOD:
2RFT
20 Deadlift KB 32kg each
20 Cal Row
15 Bench Press 135/185
15 Shoulder to Overhead 85/115
Cash Out:
100 Russian twists
Crazy days
Stouty