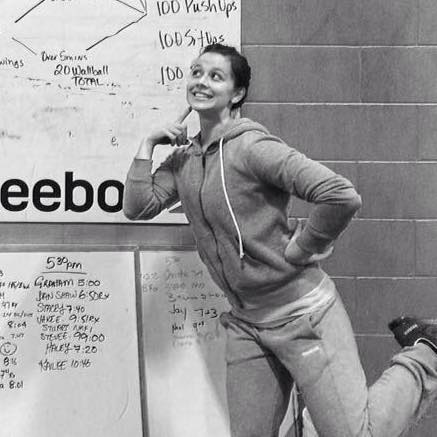 Stephanie McKean was born and raised in Collingwood ON. Growing up in the four season town created many opportunities to participate in all types of sports/activities – Gymnastics, Soccer, Nordic Ski Racing, Downhill and Mountain Biking, Archery, Cross Country Running, Cheerleading, Windsurfing, Snowboarding, Downhill skiing and many others.
Stephanie has been a Level One Gymnastics Coach for over 7 years teaching many children within the community. As well as a assistant Cheerleading tumbling coach to the local High School.
Stephanie walked through the doors of Crossfit Indestri with the intention of using Crossfit to improve her gymnastics however, she is now using her gymnastics to improve her crossfitting. Stephanie is a certified Level One Crossfit Instructor. "Crossfit has changed my life and I would like to help create that opportunity for others!"
Steph is an innovator at wheelwod applying her movement knowledge with adaptive athletes has been amazing to develop a better understanding of what is possible!