HERO WOD FRIDAY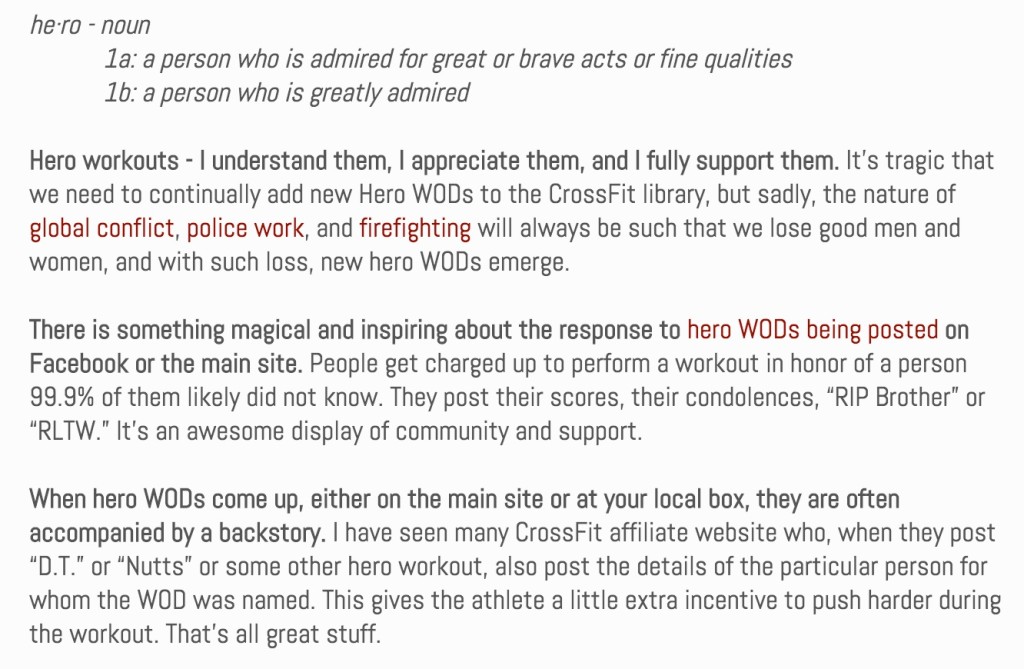 WELL A LONG WEEK HAS TO END WITH ONE OF MY FAVOURITES OF ALL CROSSFIT WODS
ITS "DT" AND ITS TO BE DONE WITH HONOUR & RESPECT AND NO WHINING!
.
PREP WORK:
SHOULDER & BACK MOBILITY
.
WOD: "DT"
5RFT:
45/30 DB pound Deadlift, 12 reps
45/30 DB pound Hang power clean, 9 reps
45/30 DB pound SH Press, 6 reps
HERO WOD
In honor of USAF SSgt Timothy P. Davis, 28, who was killed on Feburary, 20 2009 supporting operations in OEF when his vehicle was struck by an IED. Timothy is survived by his wife Megan and one-year old son T.J..
CASH OUT:
500M ROW FLUSH
HAVE A KILLER WEEKEND AND HAPPY HALLOWEEN
STOUTY